Talking at the Table a pop-up story project at the Reading Terminal Market 9/21
posted on September 11, 2022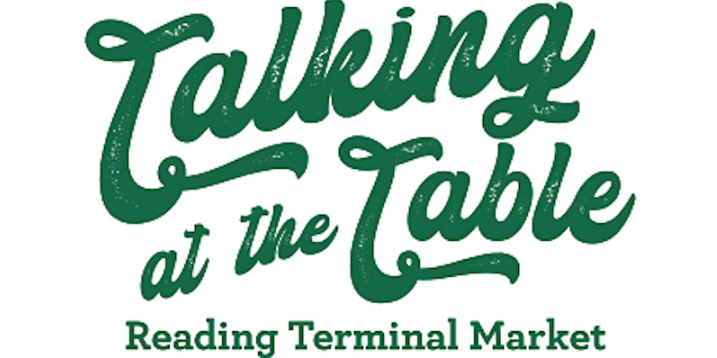 Talking at the Table (TAT) is pop-up story project at the Reading Terminal Market (RTM). Market patrons are invited to share a conversation with someone they may not have an opportunity to connect with in a typical day. It's one-on-one storytime. The table is a space to meet and get to know people from all walks of life.
Wed, September 21, 2022 | 10:00 am – 1:00 pm | RSVP here. 
Annie Allman, RTM General Manager says that TAT, "Helps to shine a light on the organic moments, conversations and experiences that occur in one of the most diverse public spaces in the country."
After your conversation you will be invited to share your thoughts about this program on video. The video is optional, but we hope you will!
The RTM strives to be an inclusive, accessible space that is welcoming to all. Please let us know how we can support your communication needs or what accommodations you may need to participate. If you would like assistance registering for this event, please give us a call at 215-922-2317.
Talking at the table is produced by Thomas Devaney with the Reading Terminal Market. Devaney teaches creative writing at Haverford College and is in Drexel's Urban Strategy program.
https://www.eventbrite.com/e/talking-at-the-table-tickets-393260692317?lang=en-us&locale=en_US&status=30&view=listing
---
More News